OKTOBERFEST STREET PARTIES
Break out the lederhosen and dust of that dirndl – the greatest time of the year is here.

Oktoberfest season has arrived and we're giving you SO many more reasons to get amongst all the Brilliant Bavarian action of the world's biggest bier festival. The catch? Unlike Germany's annual festivities, no passport will be required for this unforgettable experience!
We're kicking it all off with three thigh-slapping, toe-tapping, schnitzel-chomping, stein-swilling Oktoberfest Street Parties right across this great country of ours! These parties will be jam-packed with a full day line-up of outrageous Bavarian shenanigans that you're bound to write home about (or at least Instagram).
From our ceremonial keg taps of our 4 official biers, through to our first inaugural Dogs of Oktoberfest Costume Contest and Australia's only Oktoberfest Parade, this is one day of festivities you simply cannot miss.
With extended outdoor seating, pop-up bier tents, stages, Oom-pah-pah bands and so much more, we'll keep the Oktoberfestivities (and beer!) flowing until late. This promises to be a party of epic proportions and one you'll kick yourself if you miss.
Gather the gang, clear the calendar and BOOK IN NOW before the best seats in the haus are all schnapped up!

Dirndls and lederhosen optional.
Biers and good times compulsory.
SITTING TIMES
First Seating
11am – 1pm
Second Seating
2 – 4pm
Third Seating
5 – 7pm
Fourth Seating
8pm – 10pm

After party
10pm – late
Munich BrAUHAUS, The Rocks
You can find Munich Brauhaus The Rocks at the corner of Playfair and Argyle Streets in The Rocks, Sydney.
Munich BrAUHAUS, South WharF
You can find us located near the DFO Shopping Centre, overlooking the Yarra River on South Wharf Promenade.
Bavarian bier cafe, Eagle street pier
Overlooking the Storey Bridge and Brisbane River on Brisbane's Eagle Street Pier you will find the Bavarian Bier Cafe.
AUSTRALIA'S FIRST OKTOBERFEST PARADE!
Saturday 16 September, 12pm
Just as they do in Bavaria, we'll be kicking off our Oktoberfest season with an official Oktoberfest Parade! You can be a part of history as we bring you Australia's first inaugural Oktoberfest parade to Sydney, Brisbane and Melbourne. Expect plenty of colour, tradition, fun and music as we officially open Australia's Oktoberfest Season with this not-to-be-missed inaugural parade.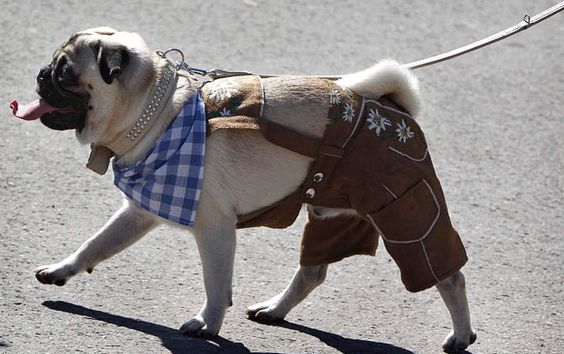 DOGS OF OKTOBERFEST CONTEST!
Saturday 16 September, 3pm
We invite the pooches of Australia to don their best Oktoberfest inspired attire and join our first inaugural Dogs of Oktoberfest contest! From dalmations to dachshunds; bulldogs to Labradors; we welcome all dogs to join the contest. $1 from every pretzel sold at our Street Party will be donated to the RSPCA!
Saturday 16 September, 6pm
MAN VERSUS PORK KNUCKLE! Think you have what it takes to set an Oktoberfest record? We're looking for a legend to devour our crispy pork knuckle in the fastest time to take out the title of 'Schweinshaxe Champion 2017'.

SIGN UP NOW
Saturday 16 September, from 8pm
We're looking for the King or Queen of Oktoberfest as we put your inner Bavarian to the test with a series of outrageous Oktoberfest Challenges! Think stein hoist & hold, yodeling, chicken-dancing and so much more!